I'll be up front and admit that I've never actually attended a Wedding/Bridal Show. I had every intention of doing so – mainly for the rumoured freebies that are to be had. I was keen on the $100 coupon that I'd read about a certain tux vendor giving out. But then, sadly (for them; for us, I have to admit we were feelin' the schadenfreude in a big way) Syd Silver declared bankruptcy and we were able to kit out LX like a superstar (head to toe – including cufflinks & shoes!) for less than the cost of a rental. So that, combined with the fact that I'd finished planning and booking pretty much everything by the time the show rolled around, meant I could spend my Sunday lounging about with a cat on my lap and a hot cuppa joe in my hand (a much more pleasant prospect than battling a throng of brides and their moms – just sayin'…)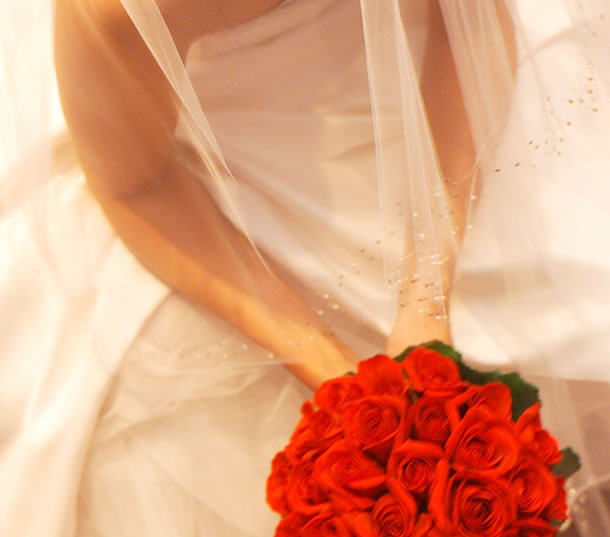 Word is, though, you can win diamond rings, cruises, full honeymoon trips… even get your entire wedding paid for at these events! I've also been told that there are tons of vendors there who will offer greatly discounted rates if you're willing to put down a deposit and book their services on the spot. I'm not sure I'd be keen to do that without first doing a bit more research myself. But if you have no idea where to start looking, it's as good a place as any to start. And who knows – you may just end up falling in love with a wedding cake, dress, whatever – and be able to make a decision on the spot. You're likely to save some money AND mark one more thing off your To Do list.

With everything represented from beginning to end, these shows seem to be replete with wedding products (invitations, dresses, flowers), services (caterers, DJs, Limos), tips and information of all kinds. Some shows even feature Wedding Celebrities (it is SO a thing!) I have a co-worker who went to the last big one in Toronto (the one I'd actually registered to attend – for free, I might add: if you're a bride, some will waive the entry fee) and she and her sister met Jane Dayus-Hinch from Wedding S.O.S. You can't NOT love a prim, well-dressed woman with a penchant for Harleys.

So if you haven't the foggiest idea where to start your planning, one of these behemoth expos might be the place to begin. On the other hand, it might also overwhelm you to tears. So if you do decide to venture down that road, be sure you have a few stalwarts to accompany you along your mission (hey – that's what BFFs and bridesmaids are for, right?)

Find a show near you and ruck up with a coffee and some sturdy shoes. But, remember – do your research, too.